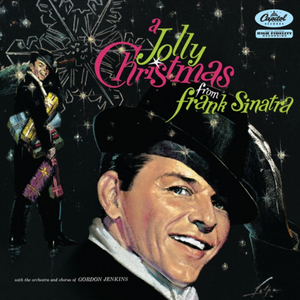 Album: A Jolly Christmas From Frank Sinatra
Artist: Frank Sinatra
Release Date:
Album Tracks:
A Jolly Christmas from Frank Sinatra is a Christmas album by American singer Frank Sinatra, originally released by Capitol Records in 1957. This was Sinatra's first full-length Christmas album. It features the Ralph Brewster Singers along with an orchestra conducted by Gordon Jenkins. User-contributed text is available under the Creative Commons By-SA License; additional terms may apply.